Evolution of Guided Systems and
their Impact on Modern Warfare
The US-led Operation Desert Storm from January to February 1991 brought the world's attention to the ability of modern missiles and munitions to engage their targets with great precision.  They have become almost ubiquitous in many of the ensuing wars and military conflicts.  This seminar traces the evolution of precision since pre-Desert Storm and highlights the use of guided systems (GS) in modern warfare. Even as the Ukrainian War is still on-going, many valuable lessons from the use of GS and adjacent systems have already emerged.  This is also an interactive session for us to share our perspectives on the lessons learnt so far and more generally, the impact of GS on modern warfare. There will be a dialogue and Q&A session at the end of the talk.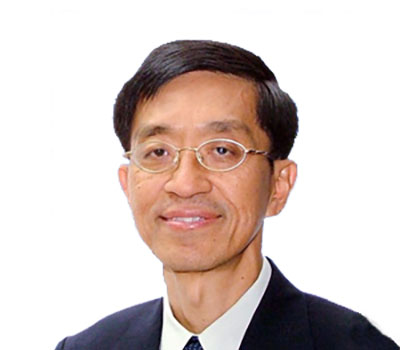 Chief Executive, Singapore National Robotics Programme
Professor Quek Tong Boon is currently the Chief Executive of the Singapore National Robotics Programme.  He has also been a member of the Committee of Government Scientific Advisors since its inauguration in 2018. He was the Chief Scientific Advisor of the Ministry of Trade and Industry from 2017 till March 2023.
Prior to his current appointments, Prof Quek held various appointments in the defence sector for 37 years. His appointments included Chief Defence Scientist of the Ministry of Defence (MINDEF) and its Deputy Secretary (Technology and Transformation), Chief Research and Technology Officer, and Chief Information Officer between 2002 and 2016.
In the 1990s and 2000s, Prof Quek was Chief Executive Officer of DSO National Laboratories (DSO) and helmed the Defence Materiel Organisation (predecessor organization to today's DSTA – Defence Science and Technology Agency). He was also on the Boards of various public sector organisations and agencies such as DSTA, DSO, SingTel, Singapore Technologies, Public Utilities Board (PUB), Building and Construction Authority, IPOS International, Agency for Science, Technology and Research and Singapore University of Technology and Design.
His other current public sector appointments include being a member of the Scientific Advisory Panel of the Ministry of National Development, International Advisory Panel of the Civil Aviation Authority of Singapore and Chairman of the PUB Water Technology Advisory Panel and its Research Project Evaluation Panel.
An engineer by training, Prof Quek is an Adjunct Professor at the College of Design and Engineering at the National University of Singapore. He is also a Honorary Fellow of the Institute of Engineers, Singapore and a Fellow of the Academy of Engineering, Singapore.