Graduate Certificate Programmes
About Stackable Programmes
The TDSI Stackable Graduate Certificate Programmes in Digital Technologies and Systems Engineering, leading to the NUS Master of Defence Technology and Systems (MDTS), are designed to provide professionals with the necessary skills and knowledge to thrive in the ever-evolving digital landscape and concurrently, meet the industries' growing demand for systems engineering expertise. Courses in respective programmes will provide comprehensive insights into various aspects of digital technologies, systems engineering and their applications.
Graduate Certificate in Digital Technologies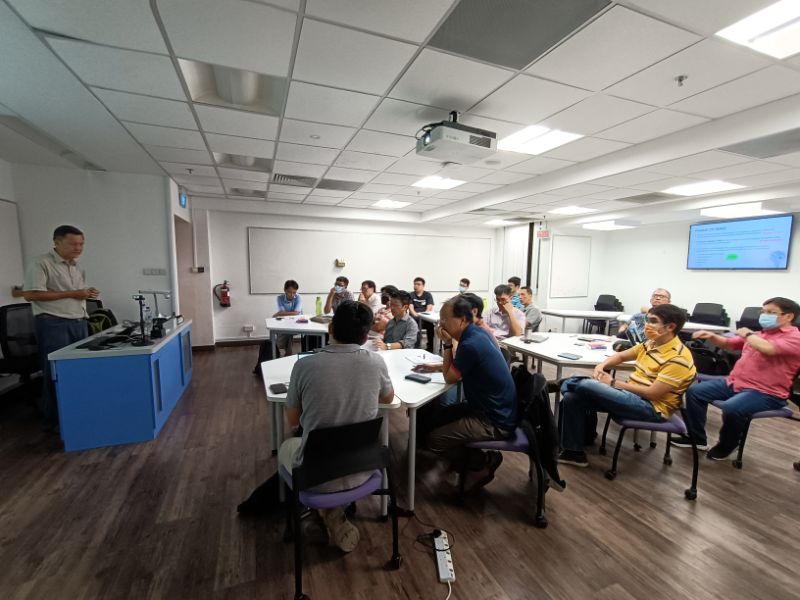 DTS 5732 Artificial Intelligence & Data Analytics
This is an introductory module to artificial intelligence (AI) and data analytics (DA). It covers various topics of AI and DA. The AI topics include heuristic search, constraint satisfaction, logic and inference, and natural language processing. The DA topics include data preprocessing, data visualization, classification, model evaluation, decision trees, neural networks, deep learning, association analysis, and clustering.
DTS 5735 Cybersecurity
This module introduces cybersecurity concepts and their applications. It aims to illustrate how systems can fail under malicious activities, and how the threats can be mitigated and managed. It covers both the  technical and management aspects in cybersecurity.   Topics include  cryptography, communication security, system security, policy making  human factors, etc. Applications such as  security operations centres, AI  and case studies on well-known incidents will be used to reinforce the learning of various concepts.
And 1 elective course from MDTS list of courses.
DTS5701 Large Scale Systems Engineering
Large Scale Systems Engineering deals with the complexities of large-scale systems. The Systems Approach and Systems Engineering methodologies are used by the students to understand the key issues in the planning, design and management of large scale systems. The aim of this module is to help students learn about Large Scale Systems Engineering (LSSE) with theories, stories and case studies on how systems are planned and implemented. By the end of the module, students are expected to be able to analyze and synthesize systems and design large-scale projects using the LSSE framework taking into consideration their goals, boundaries, stakeholders, complexities, tradeoffs, risks and unintended consequences.
DTS5703 Operations Research
This is an introductory module to operations research which will cover both deterministic and stochastic models for effective decision-making. Topics include mathematical programming (overview on models building and sensitivity analysis; computer-based solutions), multi-criteria decision analysis, reliability and maintenance, queueing theory and simulation. Relevant cases on military applications will be discussed.
And 1 elective course from MDTS list of courses.
Graduate Certificate in Systems Engineering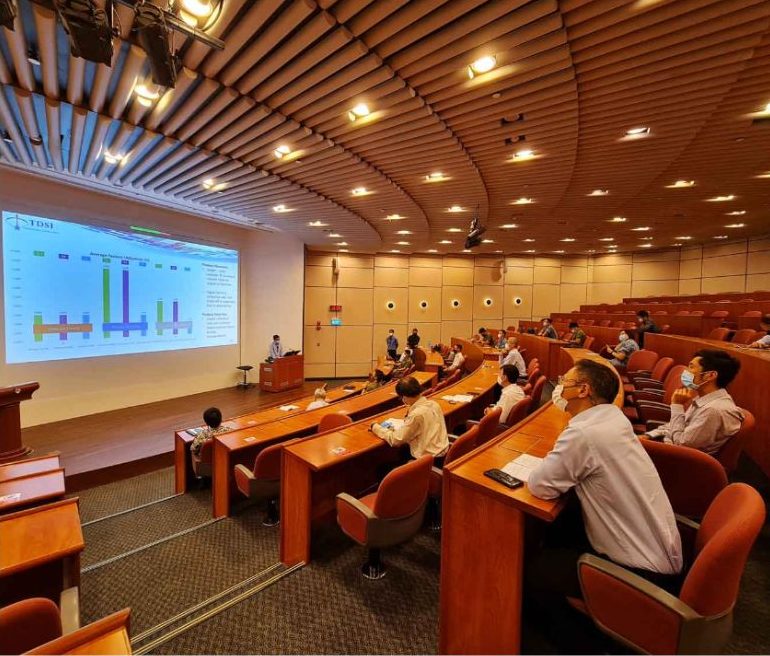 Note: EE courses are offered by the NUS Electrical and Computer Engineering department and ME courses are offered by NUS Mechanical Engineering department.
About Stackable Programmes
Participants who wish to continue their learning journey towards the Master of Defence Technology and Systems (MDTS) can complete up to 2 Graduate Certificate Programmes (total 24 units), and attain the remaining units through other MDTS courses or projects to meet the NUS graduation requirements.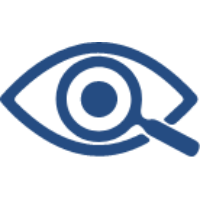 Find out more!
Please refer to Frequently Asked Questions page for more information.