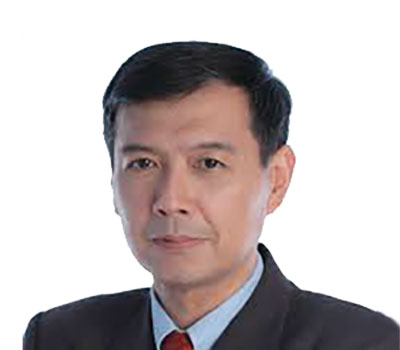 Temasek Defence Systems Institute (TDSI), a key manpower training and talent development node for the Ministry of Defence (MINDEF), has grown from strength to strength since its inception in July 2001. Established through a joint venture between the National University of Singapore (NUS), ranked consistently as one of the world's top comprehensive universities with strong expertise in systems engineering, and the renowned U.S. Naval Postgraduate School (NPS), TDSI is fully committed to its mission to nurture systems thinkers and leaders to advance Singapore's defence capabilities.
We pride ourselves in the TDSI's flagship programme, the Master of Defence Technology and Systems (MDTS) which leverages on the deep expertise of faculty members from NUS and our renowned partner universities, as well as the broad experiences of the local defence practitioners to deliver a world-class curriculum. Our more than 500 alumni, many being key appointment holders from both the local and international defence community, have been trained as system thinkers who appreciate the complexities of the military forces and are able to create maximum leverage through integration of operations and technology. The curriculum of this premier 18-month dual-degree masters' programme is continuously being rejuvenated to ensure its alignment with the transformation of the dynamic defence forces. Since 2011 and 2012, the US Air Force Institute of Technology (AFIT) and the Cranfield University, UK have respectively partnered TDSI in the MDTS programme in addition to NPS. More specialisation tracks have also been added to the MDTS programme offering students a myriad of choices to cater to their diverse interests and career aspirations. The camaraderie developed between our students with their local and overseas counterparts proved invaluable.
Our achievements thus far would not have been possible without the strong support of MINDEF, in particular the Singapore Armed Forces (SAF) and the defence technology community – DSO National Laboratories (DSO), Defence Science and Technology Agency (DSTA), and Singapore Technologies (ST) Engineering Ltd. TDSI is fully committed to upskilling the capabilities of the defence community with focus on systems engineering. We are on track to realise our vision – a premier educational institute for nurturing systems thinkers and thought-leadership in systems thinking in defence and security.
Embark on an exciting learning journey with us through our premier dual-degree masters' programme, customised courses and public seminars which would equip you with the requisite skillsets to break boundaries, devise solutions to some of the world's toughest and complex problems to confront the military challenges of the future.
We look forward to warmly welcoming you at TDSI.
Director, Temasek Defence Systems Institute