Systems Engineering and Analysis of Emerging Advanced Technologies for Defence Applications
This short course presents concepts and methods for engineering and analyzing emerging advanced technologies for defence applications. The course will emphasize emerging technologies in artificial intelligence and directed energy systems. The course will introduce concepts in complexity theory, strategic thinking, technology assessment, systems engineering, and systems analysis.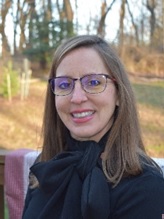 Research Professor, Systems Engineering
US Naval Postgraduate School
Prof Bonnie Johnson is a leader in systems engineering research at the Naval Postgraduate School (NPS). She joined the NPS systems engineering department in 2011, coming from the defense industry working on naval advanced research programs. She completed her PhD at NPS in systems engineering in 2019, expanding the field of systems science with a new theory on engineering complex adaptive systems of systems. Bonnie leads an active set of research initiatives, applying systems analysis and complexity theory to study emerging technologies for a spectrum of naval warfare areas including directed energy systems, artificial intelligence, autonomous systems, cyber warfare, and wargaming decision aids. Earlier this year in March2023, Bonnie was the guest editor of the American Society of Naval Engineer's Journal on "Future Hybrid Warfare for the Naval Fleet." In 2022, Bonnie was awarded the NPS Richard Hamming Award for Interdisciplinary Research. Bonnie has authored 4 book chapters and over 25 journal articles.