Sensor Networks, IoT and Edge Analytics
Although sensing, communication and data fusion have been incorporated into military operations, there have been rapid advances in sensor networks and Internet of Things (IoT) technologies in recent years. This talk covers recent advances and practices in IoT, edge computing and AI/Machine Learning techniques in industry and explores how they can be harnessed to bring about better operational effectiveness and efficiencies in military settings.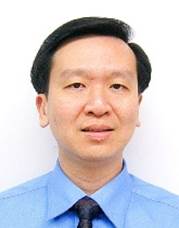 Tham Chen Khong is an associate professor at the Department of Electrical and Computer Engineering of the National University of Singapore (NUS). His research and training activities are in the areas of sensor data analytics, wireless mobile computing and machine learning algorithms and architectures.
Other than NUS, he has worked at A*STAR Institute for Infocomm Research (I2R) and Accenture. He has led a number of research projects funded by NRF, A*STAR and MOE, Singapore, as well as consultancy projects with industry.
He obtained his Ph.D. and M.A. degrees in Electrical and Information Sciences Engineering from the University of Cambridge, United Kingdom, and is a senior member of the IEEE.