Applied Augmented Reality for Maintenance Onboard Ships
Maintaining complex equipment while at sea is part and parcel of work for the Republic of Singapore Navy (RSN)'s Marine Engineers. To support these marine engineers, RSN adopted rapid design and development processes to develop a Minimum Viable Product (MVP) that leverages smart phones and augmented reality (AR) glasses to encapsulate and augment their maintenance work processes, as well as to provide timely safety reminders. The approach of the demonstrator project was to employ commercial off-the-shelf (COTS) hardware and software for the deployment of an MVP to study the value of AR in supporting maintenance works carried out by the RSN onboard ships.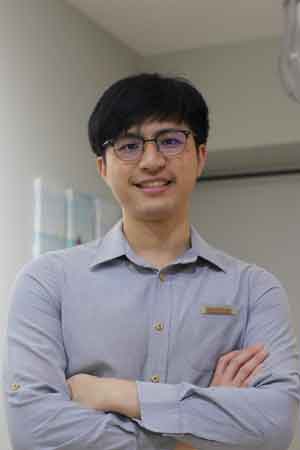 Chue Hsien is a Principal Data Scientist working at Defence Science and Technology Agency (DSTA). Leveraging on Data Science and Machine Learning capabilities, his team at Enterprise Information Technology delivers various data analytic solutions to support data-driven decision-making for the Ministry of Defence Singapore and the Singapore Armed Forces.