The Rise of the Reconfigurable Robots
Reconfigurable robots are intelligent machines capable of autonomously changing their kinematic morphologies to overcome complexities in the traversing environment or task being handled. Their promise of a high degree of versatility, robustness, and modularity is set to open up a wide range of new applications for robots. However, developing these robots are highly challenging. While some progress has been achieved, there are still many open issues. In this talk, I will share our ongoing efforts at the Singapore University of Technology and Design towards the design, development and deployment of reconfigurable robots using a well-defined set of deployment use cases in the maintenance domain. I will also provide an insight into our concerted efforts being a catalyst to inspire an ecosystem of Singapore based robotic start-ups in niche domains.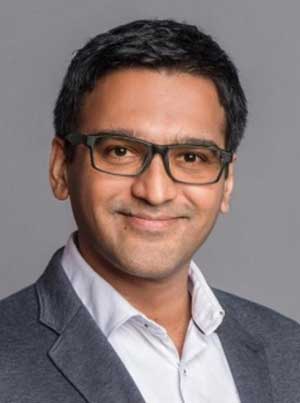 Dr. Mohan is currently an Assistant Professor with the Engineering Product Development Pillar at Singapore University of Technology and Design. He received his Ph.D. and M.Sc degrees from the Nanyang Technological University. His research interests are in robotics with an emphasis on self-reconfigurable platforms as well as research problems related to robot ergonomics and autonomous systems. He has published more than 150 papers in leading journals, books, and conferences. Dr. Mohan is currently serving as an Associate Editor of the IEEE Robotics & Automation Letters and IEEE Nanotechnology Magazine. He is the recipient of the SG Mark Design, ASEE Best of Design in Engineering Award, Tan Kah Kee Young Inventors' Award and A' Design award. He is the co-founder of Lionsbot and Oceania Robotics, robotics companies that develop a wide range of autonomous robots for specialised niche industries. He is also a visiting faculty member of the International Design Institute at Zhejiang University, China. Dr. Mohan has served in various positions of organising and technical committees of several international competitions and conferences.