Internet of Things and Data Analytics for Industry
The objectives of this course are to enable participants to gain a working knowledge about the Internet of Things (IoT) and its potential to transform industrial sectors due to its ability to provide real-time visibility into operational processes. It also covers data analytics which enables trends to be identified and anomalies to be detected so that organisations can respond appropriately. A hands-on session provides participants with the opportunity to put into practice the concepts learnt.
This short course will be conducted fully online using Zoom, a professional video conferencing application that provides good video and audio quality, and computer screen sharing features.
The experience for participants will be similar to attending the course in-person, without the hassle of travelling to the course venue. The sessions will be interactive.Participants can raise their hands and ask questions and group discussions can be carried out.
Requirements:
Decent laptop or computer with webcam, headset (microphone and headphones) and a good Internet connection.
Note:
A separate registration is required for each participant.
Be informed about the state‐of‐the‐art in IoT devices and techniques
Understand the key technological building blocks of IoT devices, such as sensors, wireless networking and embedded systems
Understand IoT data aggregation and analytics using edge and cloud computing
Learn about data analytics algorithms for analysing real‐time IoT data and data sets
Gain experience in applying data analytics algorithms on IoT data to develop actionable insights based on an industry case study
1. Introduction to the Internet of Things (IoT)
Sensors, smart meters and IoT wireless networks
Information processing at the edge and cloud, and 'digital twin'
2. Data Analytics for IoT Sensor Data
Data analytics techniques: regression, clustering and classification, including support vector machines (SVM)
Anomaly detection and prediction from time-series sensor data, with application in predictive maintenance
3. Hands-on Exercises
Participants will analyse sensor data using software to derive insights and perform anomaly detection and prediction based on an industry case study
Executives, engineers and managers who work with or plan to deploy IoT and data analytics technologies, particularly for anomaly detection and prediction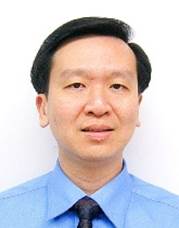 Tham Chen Khong is an associate professor at the Department of Electrical and Computer Engineering of the National University of Singapore (NUS). His research and training activities are in the areas of sensor data analytics, wireless mobile computing and machine learning algorithms and architectures.
Other than NUS, he has worked at A*STAR Institute for Infocomm Research (I2R) and Accenture. He has led a number of research projects funded by NRF, A*STAR and MOE, Singapore, as well as consultancy projects with industry.
He obtained his Ph.D. and M.A. degrees in Electrical and Information Sciences Engineering from the University of Cambridge, United Kingdom, and is a senior member of the IEEE.